We encourage anyone who wishes that their lawn look better to enroll in our fertilization programs. We can offer a few different programs to fit your particular needs. The best way to achieve a beautiful healthy lawn is to create a thick stand of grass. This may be accomplished by aerating and over seeding or in some more extreme cases a complete lawn renovation may be in order. Too many times people will make the investment into re-seeding their lawn and then not protect their investment. A fertilization program is protection for that investment. Below is a lawn that we maintain using a five step fertilization program. Next to this yard is an open farm field that is full of many kinds of weeds especially dandelions. Notice the weed encroachment stops at the fence line between the two properties.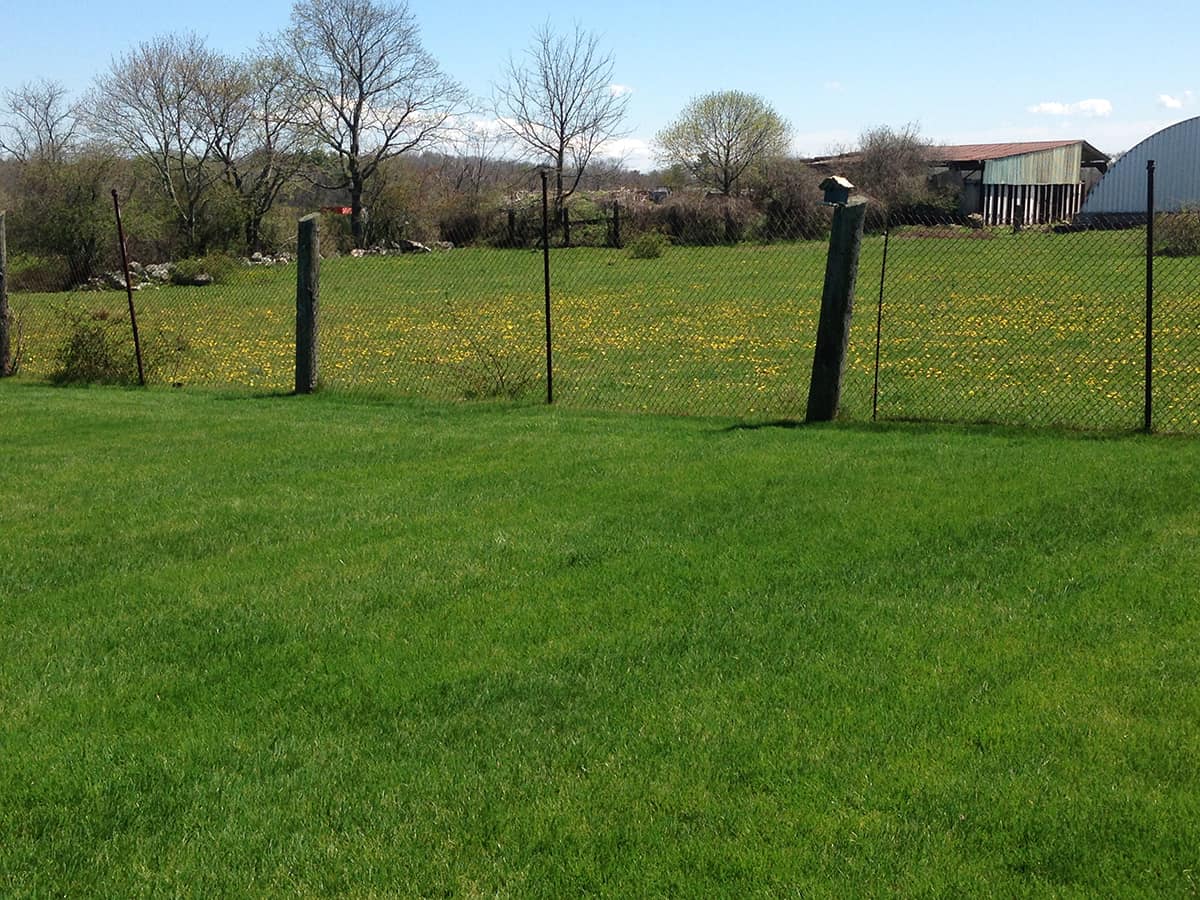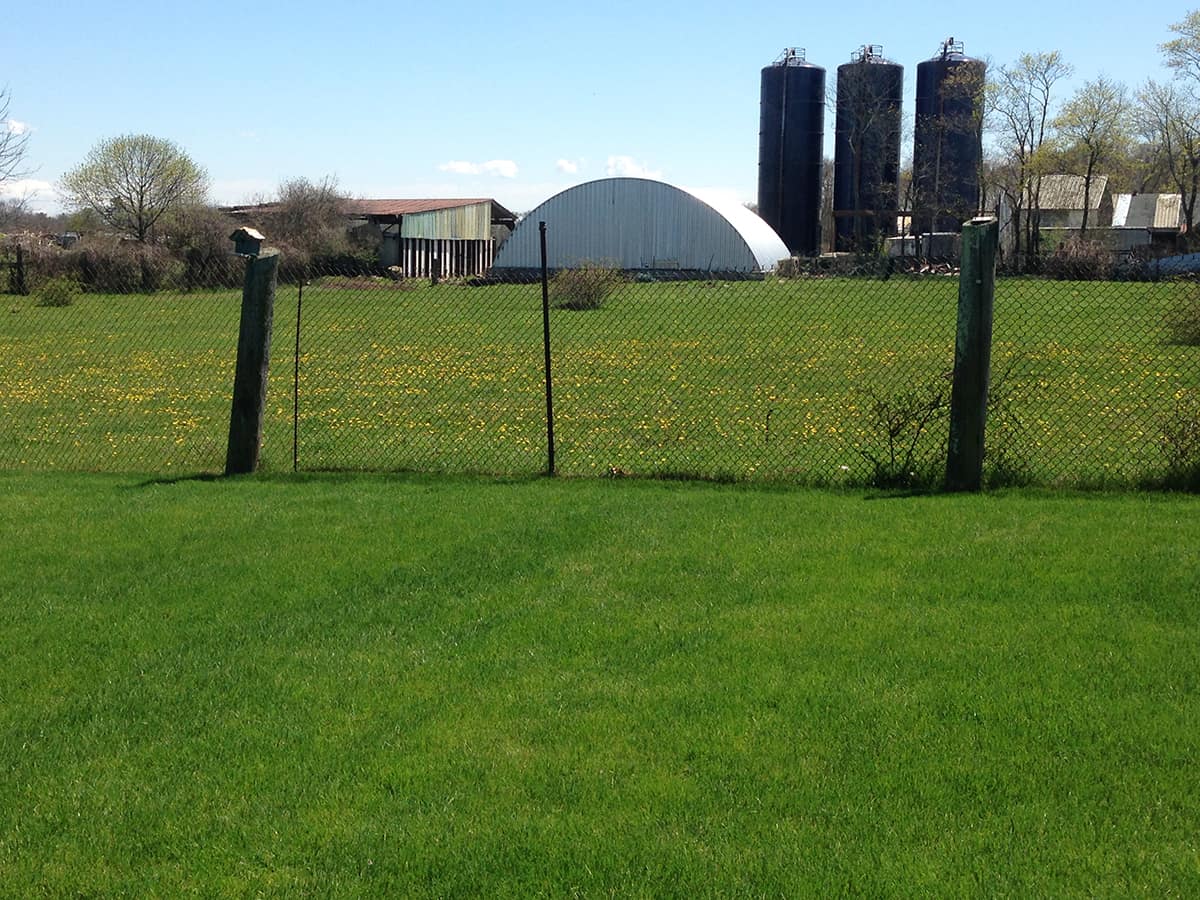 We recently had to remove the lower step off a front door landing because the step was half buried below grade leaving only about a 4" (trip step) instead of your traditional 8" riser. We later ran a new walkway directly 8" below the top of the landing eliminating the bottom step all together. This kept the walkway at the proper height allowing water to run away from the foundation, while creating an edge for the front foundation planting bed. Take a look at what we found when cutting off the bottom step.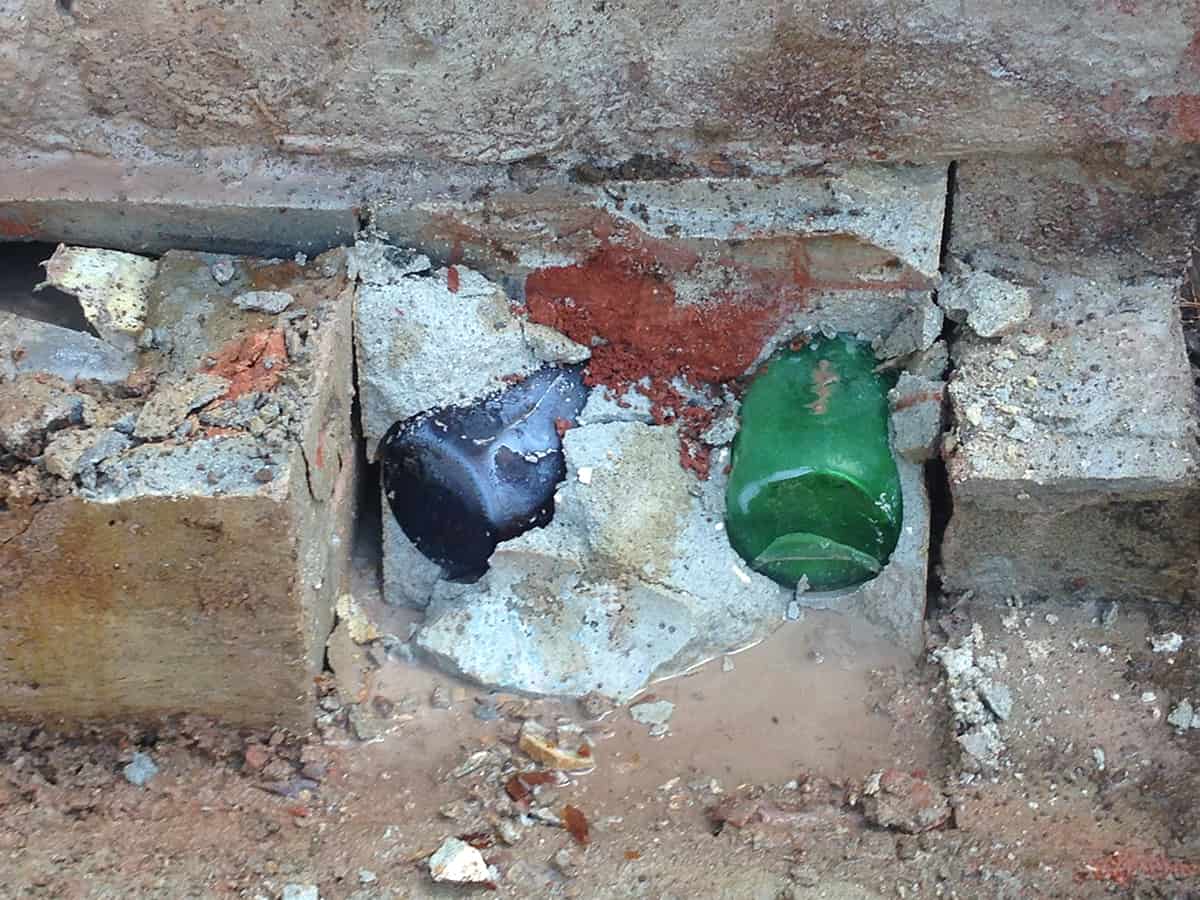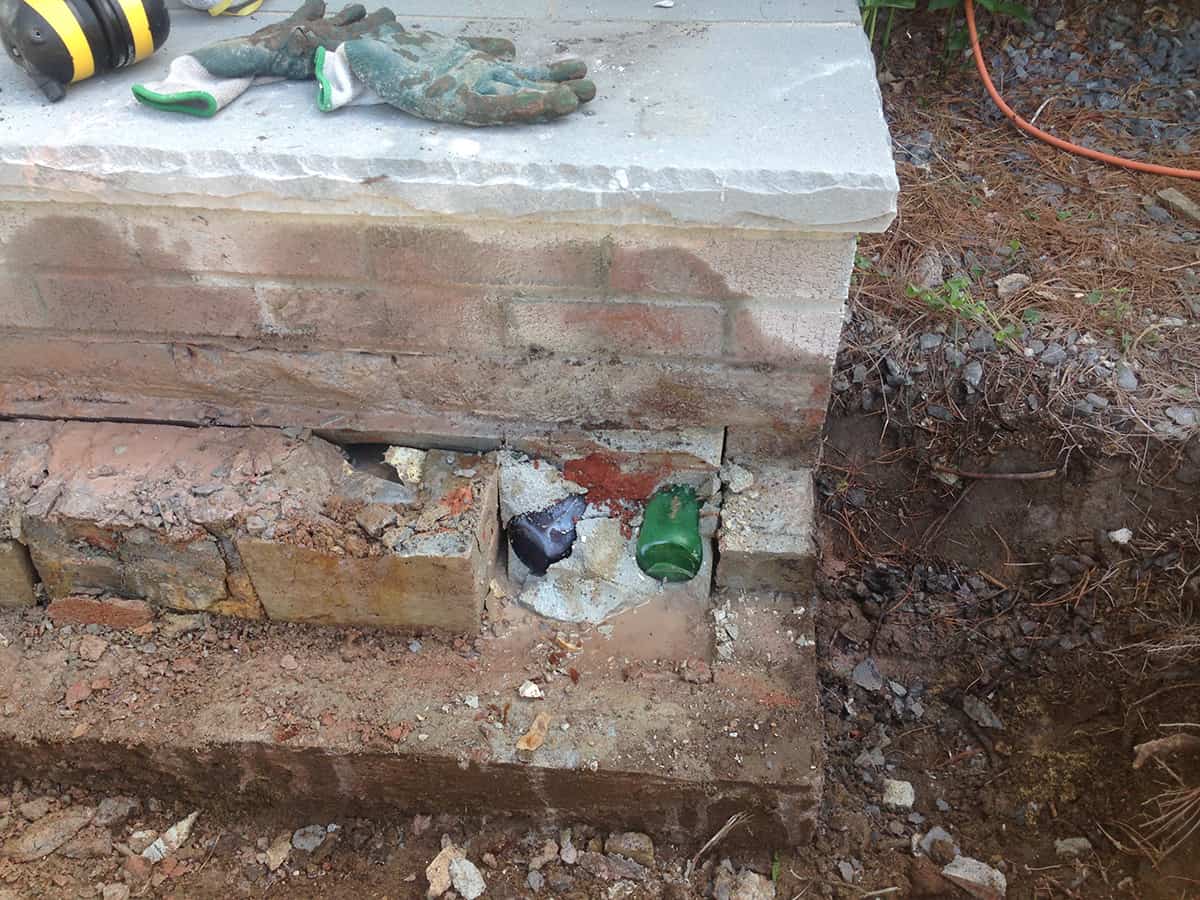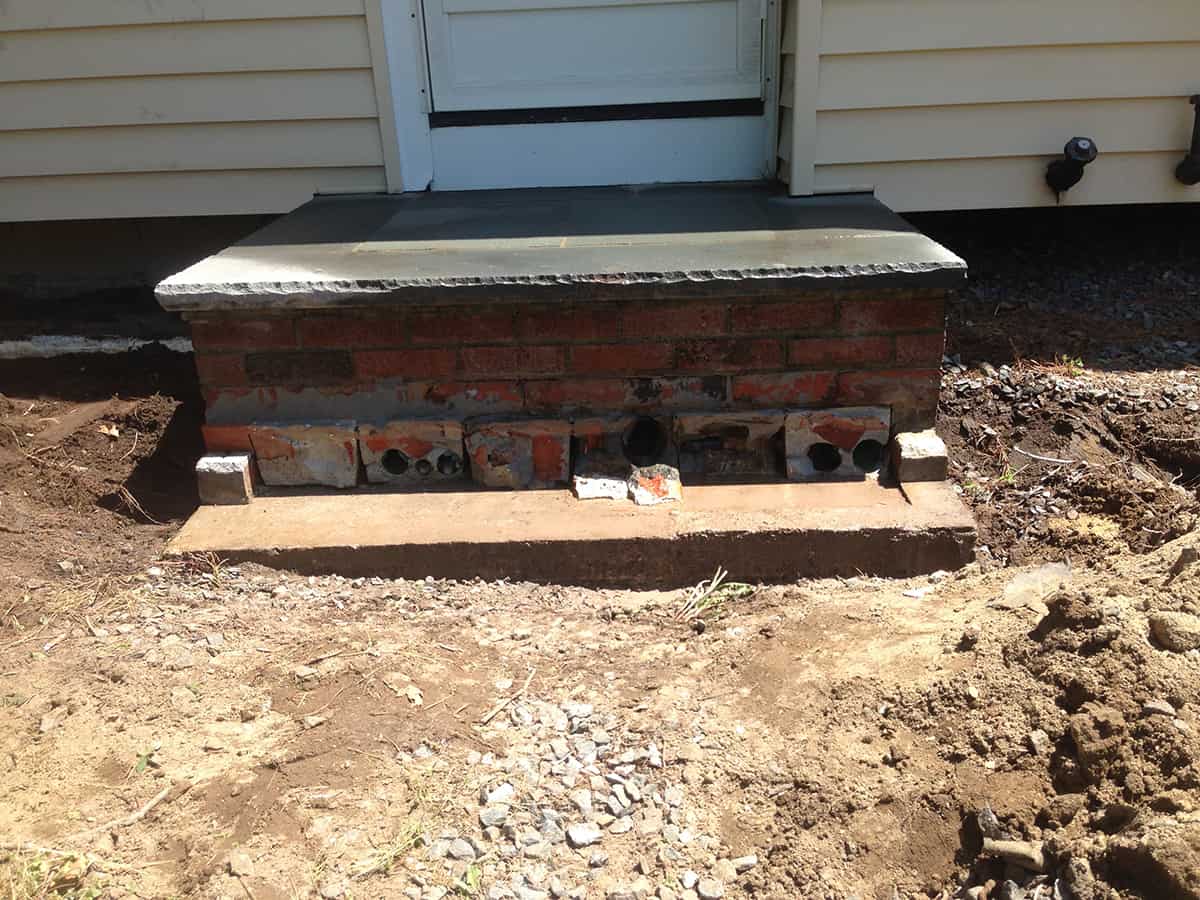 By the age of the bottles we found, we realized that these steps had been built some years ago. It must have been a real hot day when these were built. Knowing what the masons were drinking, we were surprised the steps lasted as long as they did. We were not surprised that the steps were built to the wrong height.When hiring a contractor ask if they are certified in their profession. Scapeway Gardeners has both ICPI and NCMA certifications. We are also certified Techo-Bloc Pro and Unilock Authorized Contractor. These certifications are on the front of our web site for all to see.
All of these certifications require that we have completed many square feet of different kinds and sizes of masonry projects. The projects could consist of retaining walls, steps, walkways, patios, raised planters etc…. We have to complete continuing education credits to maintain these certifications. The continuing education keeps us current with any new building regulations. The continuing education also helps us keep up to date with the ever changing materials and technologies which all lead to a better building experience for both us and the client.